The following dog teams are currently progressing through the training and assessment structure. They are not currently operational until they pass their assessments.
It takes on average 2-3 years to qualify as an operational team. Click on the picture to find out more about the handlers and their dogs.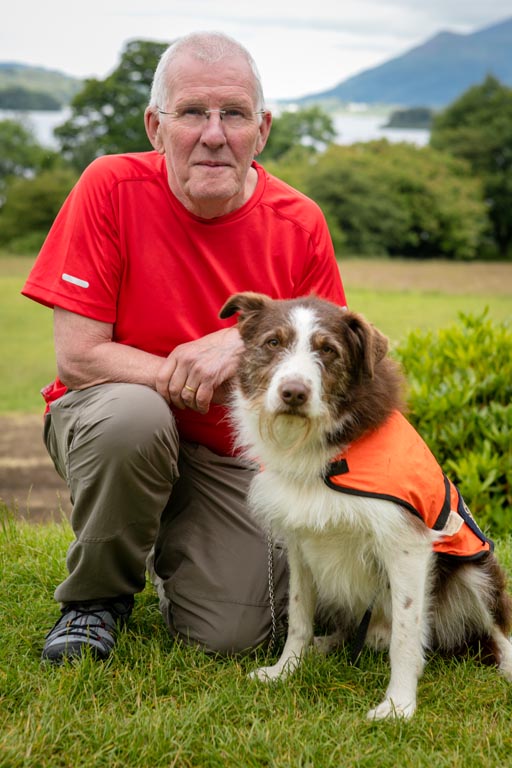 (Cockermouth MRT)
Air Scenting Trainee Dog Team
Stage 3 – Assessment
Mike, an Assessor for LDMRSDA, is now currently training his 3rd dog Mij. Following in the paw prints of his other two dogs, Brin (10 yrs service) and Fly (6 yrs service), Mij is not only quick across the fell side, but fast at learning the 'Searching' game. She is an unusual wire haired collie, and has made good progress. Mike passed his first assessment in January in Pasture Beck, Hartsop, in atrocious wind and rain. Good training for the real thing then!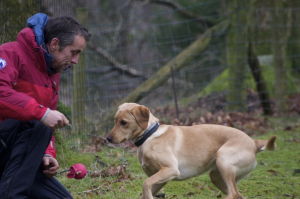 (Kirkby Stephen MRT)
Air Scenting Trainee Dog Team
Stage 2 – Training
Adrian and his Labrador Kaiya have been Stage 2 trainees for a while, but one or two issues with indication have delayed progress. Like many Labradors, Kaiya is lively and boisterous, and bodies need to be well prepared for her attempts to relieve them of any toy that might be on show! She is also very affectionate and loveable – and knows it!   The team is now beginning to make steady progress towards Stage 3.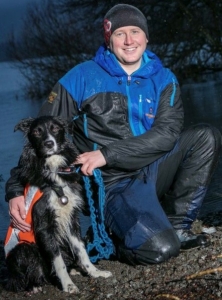 (Cockermouth MRT)
Air Scenting Trainee Dog Team
Stage 2 – Training
Mike and his Border Collie Dog have moved swiftly though Stage 1, and on into Stage 2. Marty was named by Mike's son who has a fascination with the 'Back to the Future' film. Marty, who comes from working sheep dog parents on the West Coast, is very playful and is obsessed with his 'tuggy' toy. He is settling well into the greater demands of larger areas at Stage 2, having grown into a powerful and rangy dog. Mike has been involved in mountain rescue in the Lakes since he was 18 as a member, then a Team Leader within the Wasdale Mountain Rescue Team. A move to the North in early 2017 now has him wearing a blue jacket with the Cockermouth Team. Mike is also heavily involved as the LDSAMRA Operations Officer and is an Advanced Swiftwater Rescue Technician Instructor.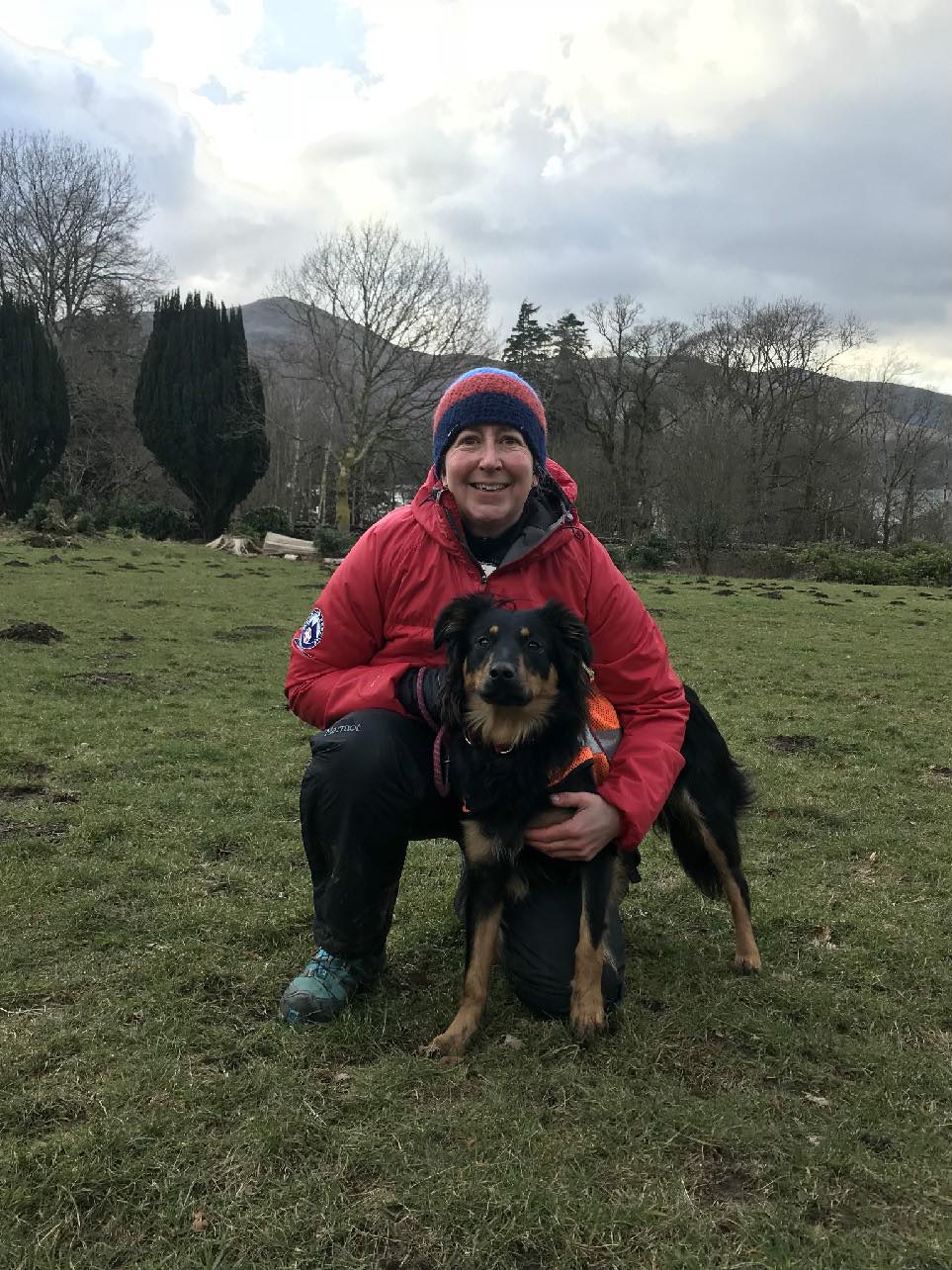 (Kendal MRT)
Air Scenting Trainee Dog Team
Stage 1 – Training
Jacqui, who is partner to one of our graded handlers, has bodied for the Association for a while, and now has taken the plunge to train her own dog.
Jacqui and her English Shepherd,  Ivy, have just passed their obedience and stock test and are now part of the Stage 1 training.  Ivy is the 3rd English Shepherd to be trained within the Lake District Search Dog Association and she is related to Search Dog Fern.  Ivy loves the search training, but also loves a cuddle when she is relaxing at home.