The following dog teams are currently progressing through the training and assessment structure. They are not currently operational until they pass their assessments.
It takes on average 2-3 years to qualify as an operational team. Click on the picture to find out more about the handlers and their dogs.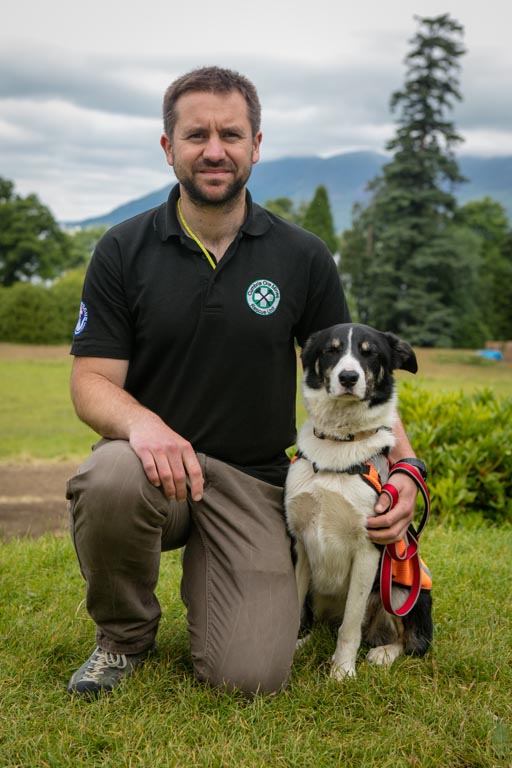 (Penrith MRT)
Air Scenting Trainee Dog Team
Stage 2 – Training
Matt and his rescued Border Collie bitch, Morag have progressed to Stage 3 after a somewhat tentative start. Morag has had some time away from assessment to sort out a problem, but now that is resolved and she is back on the Assessment trail, having already passed a number of assessments. Hopefully, it will not be long before we see her & Matt on the Callout List.  Matt is a Deputy Team Leader at Penrith MRT, and is a teacher by profession.
Tab content
.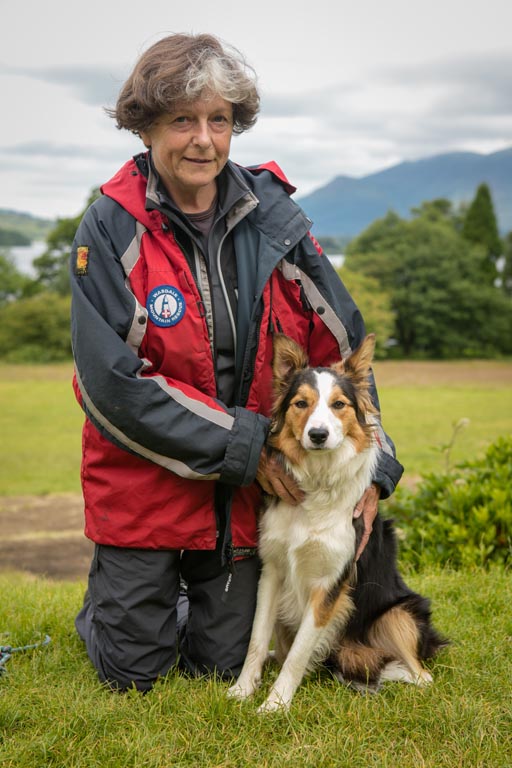 (Wasdale MRT)
Air Scenting Trainee Dog Team
Believe it or not, this will Penny's fifth search dog if it makes the grade. A tri-colour collie bitch, born in August 2015, she has recently begun to attend training from April, initially for socialisation purposes, but now is at Pre Stage 1, and getting used to the game.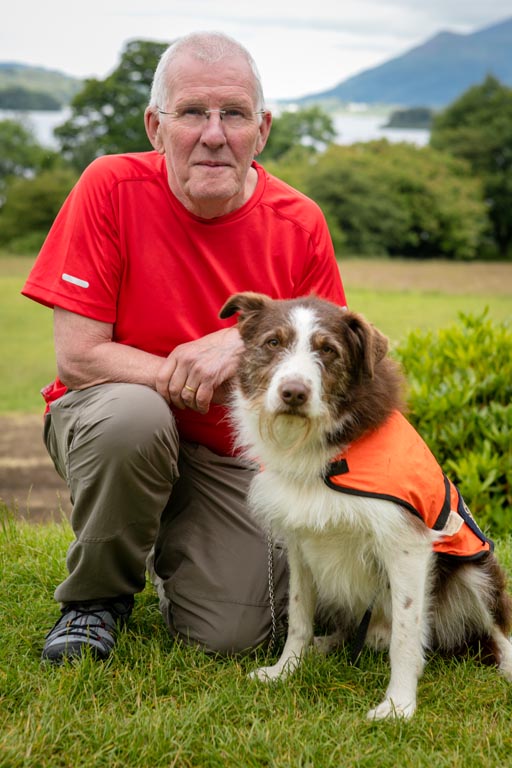 (Cockermouth MRT)
Air Scenting Trainee Dog Team
Stage 3 – Assessment
Mike, an Assessor for LDMRSDA, is now currently training his 3rd dog Mij. Following in the paw prints of his other two dogs, Brin (10 yrs service) and Fly (6 yrs service), Mij is not only quick across the fell side, but fast at learning the 'Searching' game. She is an unusual wire haired collie, and has made good progress. Mike passed his first assessment in January in Pasture Beck, Hartsop, in atrocious wind and rain. Good training for the real thing then!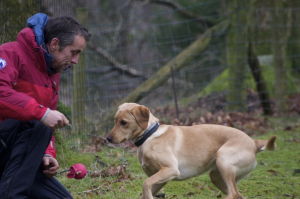 (Kirkby Stephen MRT)
Air Scenting Trainee Dog Team
Stage 1 – Training
Adrian and his Labrador Kaiya have passed their Obedience and Stock tests, and are officially Stage 1 trainees. Like many Labradors, Kaiya is lively and boisterous, and is taking a bit of time to settle into the game. She is also very affectionate and loveable – and knows it! The team is now beginning to make steady progress towards Stage 2.